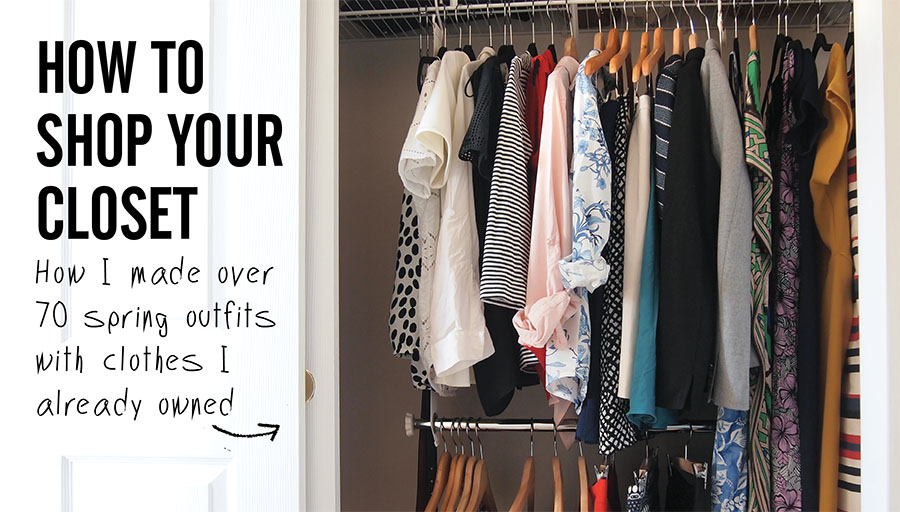 How To Shop Your Closet: The Amazing Spring Outfits You Already Own
At the beginning of a new season, I always feel like I have a closet full of clothes but nothing to wear - and I don't think I'm alone. After a recent closet clean-out, I felt like I was left with a sparse, disjointed wardrobe, but after coming up with a few simple tips, I was surprised to realize I could come up with over 70 outfits using only what I already owned (about 50 clothing items, including accessories)! This means I could wear a different outfit every day for at least two months - without buying any new clothes! This guide will help you shop your own closet and take a fresh look at your existing wardrobe. Like me, you may find that you don't need to go shopping at all!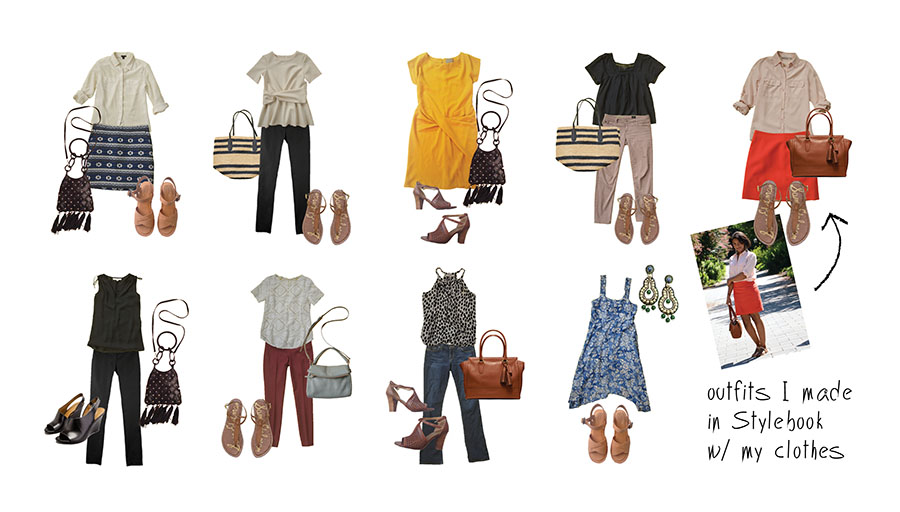 See a collection of all the outfits I made at the bottom of this story
1. Get Your Closet Ready For Spring
First, put your winter clothes away. No, seriously. Ideally, when you open your closet, you should only see items that look flattering and are seasonally appropriate. This will make looking through your closet significantly less frustrating. Who wants to grab corduroy pants when it's 90 degrees outside?
Stylebook Tip: If you're just getting started photographing your wardrobe so you can set up your virtual closet in Stylebook , only photograph the in-season items you intend to keep. Get rid of the items you don't want and store the ones you won't need during the season. This will save you a ton of time! I also like to photograph my items by clothing type (all my blouses, all my skirts, and so on). And remember that you only do this once - everyday after you're done, you'll be able to get dressed faster!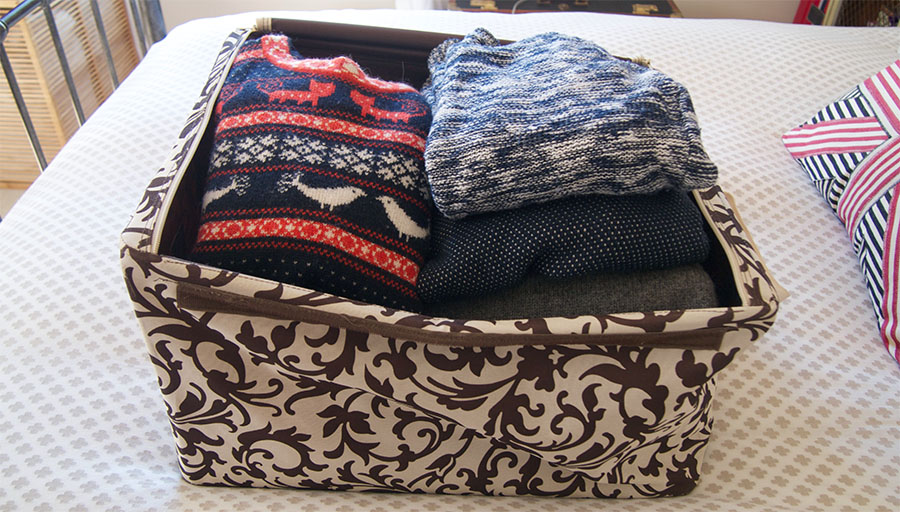 2. Remove Items You Don't Like or That Have Worn Out
Examine the items you haven't been wearing and determine if they are just underused or if they need to be removed from your wardrobe. Remember to focus on quality over quantity. You may find a few gems that have fallen to the back of the closet, but make sure you still remove the items that are no good. If you answer yes to any of the following questions, it's likely time to part ways with that item of clothing. To make it a little easier, just think about how frustrated you feel when you pull that item out of the closet, but can't wear it. If it isn't there, that can't happen.
Does it fit poorly?
Is it too hard to clean so it's always in the hamper?
Does it have an embellishment or detail you don't like?
Is it a bad fit for your lifestyle?
Is it a loner (i.e. is it hard to match with anything else in your closet)?
Is it faded or stained?
Is it so uncomfortable that you're basically tearing it off once you get home?
Stylebook Tip: The Style Stats feature will give you a list of the "25 Least Worn Items" in your closet so you can easily see what parts of your wardrobe have been neglected or need to go.
4. Document What You Already Own and Like
Take photos of your items for your Stylebook closet so you can view everything in one place. It's a lot easier to shuffle through photos while coming up with outfit ideas than sorting though a huge pile of clothes. Think of it as your own personal closet inventory!
A closet inventory will give you a better idea of everything you have so nothing can get lost in the closet
Save outfits you already like with Stylebook 's outfit feature. (See over 70 outfits at the bottom of the story!)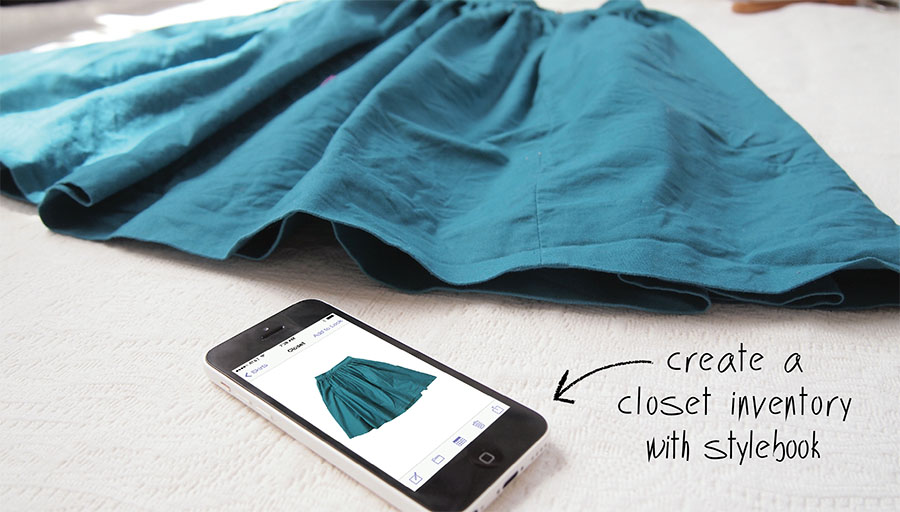 Stylebook Tip: In the Closet feature, open any clothing item's notes to see every outfit you've ever made with it. I do this when I feel like I want to wear a certain top or dress, but am drawing a blank when it comes to outfit ideas.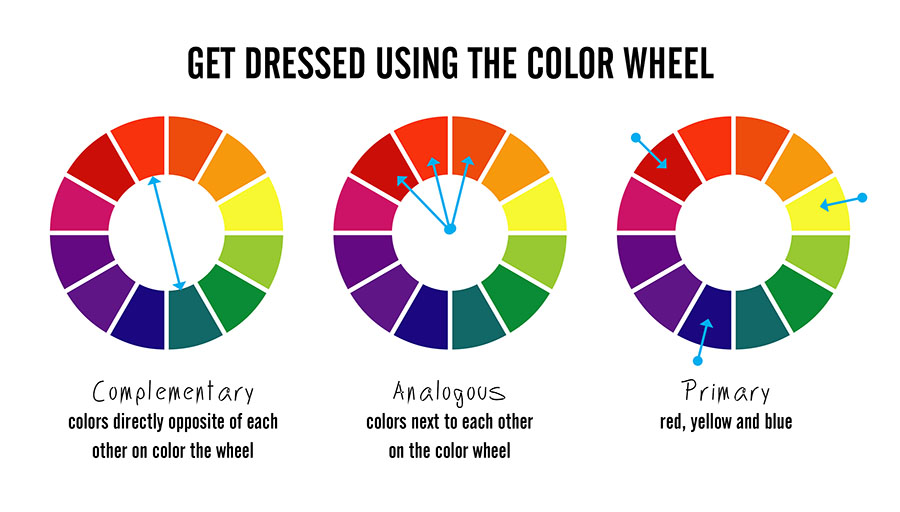 5. Get Creative With Color
Try experimenting with new color combinations. Mixing your existing clothes in unexpected color combinations can make them feel fresh!
Some color sets that work well together:
primary colors
complimentary colors
analogous colors
neutrals with a pop of color
Stylebook Tip: Search for clothing pieces by color while you're creating an outfit by tapping the magnifying glass on the "Add Clothing" screen.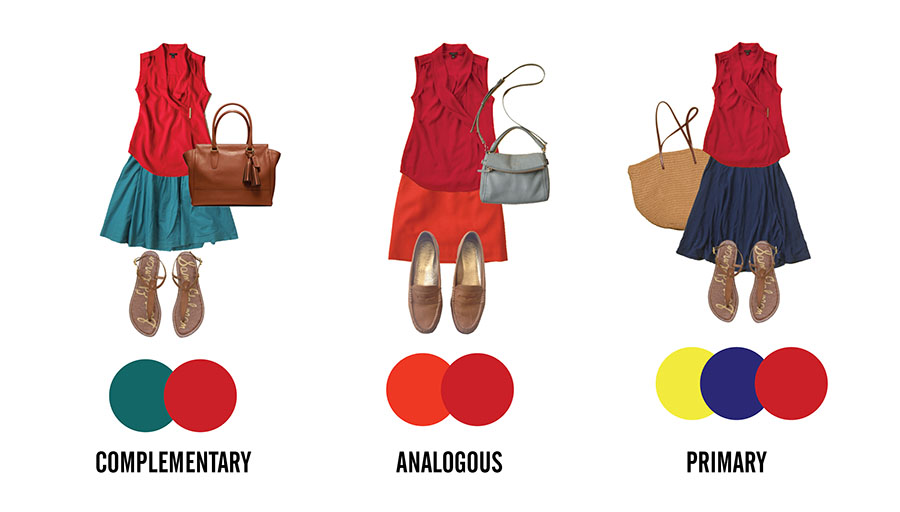 6. Mix and Match Everything
Try every top with every bottom. This can be overwhelming if you have a huge amount of clothes, but at least try ten new combinations you've never worn.
Don't neglect your fancier shoes. A lot of us own gorgeous shoes we never wear. Break them out of the closet, but make sure you practice walking in them first!
Use your accessories wisely. Chunky wedges or a bright bag can make an outfit feel totally different.
Stylebook Tip: Tap the Clone Outfit button while looking at an outfit in Edit mode to make an identical copy. This is a really quick and easy way to swap out outfit components while preserving the original.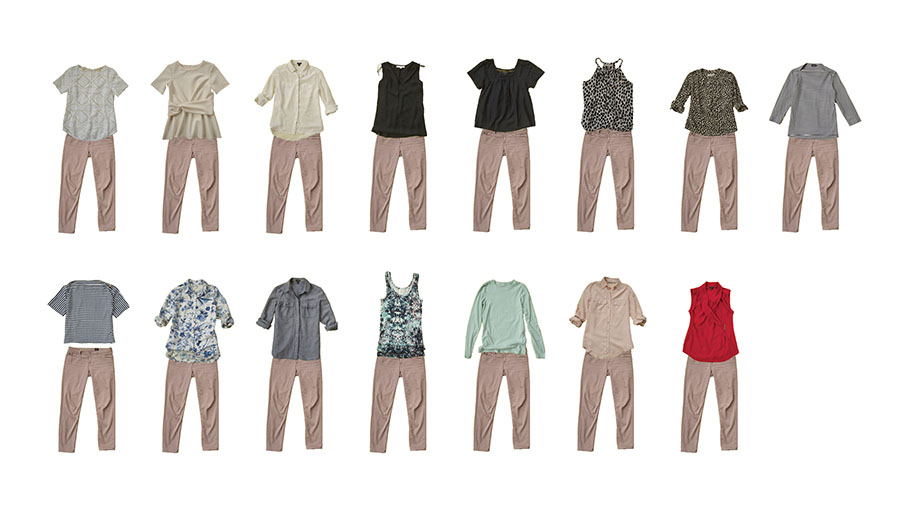 7. Keep Everything Available
Get in the habit of ironing your clothes on laundry day. If you iron everything at once, it will help you get dressed faster and you'll wear more of your clothes.
Don't let your laundry get out of control. Your wardrobe will seem smaller if most of it is sitting in the laundry hamper.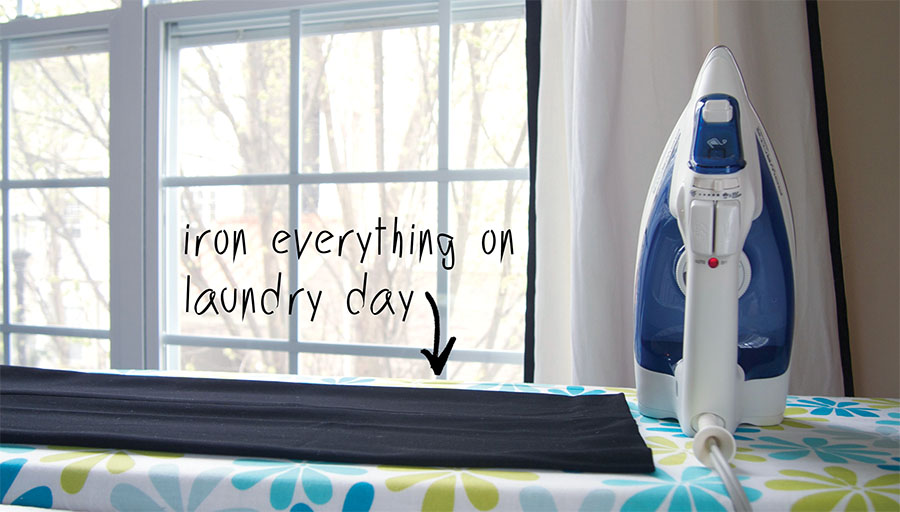 8. Save Your Outfit Ideas
Create a record of all your outfit ideas with photos of your real clothes using Stylebook 's outfit editor feature. Saving every idea in digital form will ensure you'll be able quickly find something to wear when you get dressed. If you record your outfits now, you won't have to rack your brain to think of something to wear later in the spring or summer.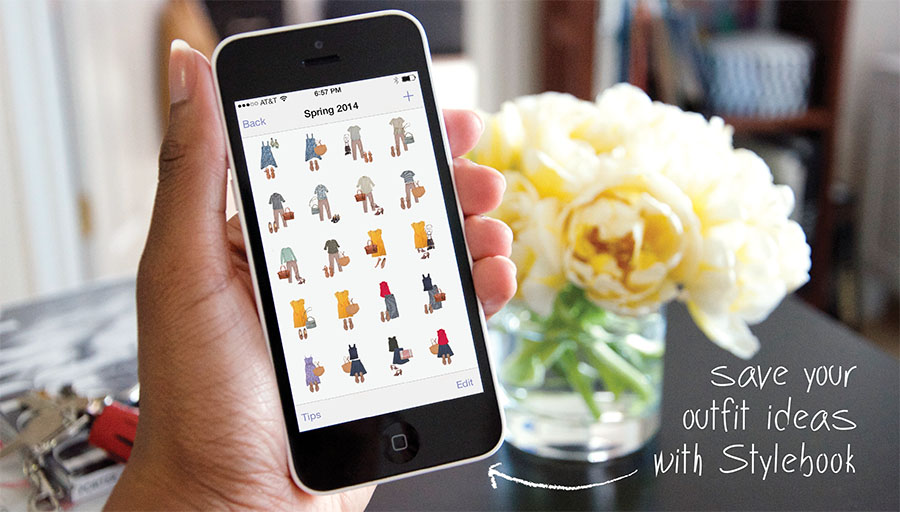 9. Break Out Of Your Clothing Rut
If you still feel like you have a closet full of clothes but nothing to wear, you're probably in a rut. Here are a few solutions that will help you overcome your rut and make your wardrobe interesting again.
Comfort Problem: The clothes you've been wearing aren't necessarily the most flattering but they are so comfortable that you don't care that you wore each item three times this week.
Solution A: Incorporate It
Sweatpants, T-shirts, and leggings feel amazing because they're made of soft fabrics and usually have a good amount of stretch. If they're well made and still in good shape (no pills, stains, fading, or holes!), you can incorporate these items into real outfits that don't look like lounge-wear. Wear an oversized t-shirt half-tucked into skinny jeans with a pair of comfortable heels. If you have a pair of tapered sweatpants, wear them with a silk button-front shirt and heels. Check out Natalie Live's blog The Tiny Closet for good ideas on how to wear basics.
Solution B: Get Inspired
Go shopping with comfortable fabrics in mind; just remember to keep the shapes polished. My favorite comfy but "fancy" items are jersey maxi dresses. They are soft, comfortable, and basically feel like pajamas - but if you wear a gorgeous print or color, everyone acts like you're really dressed up!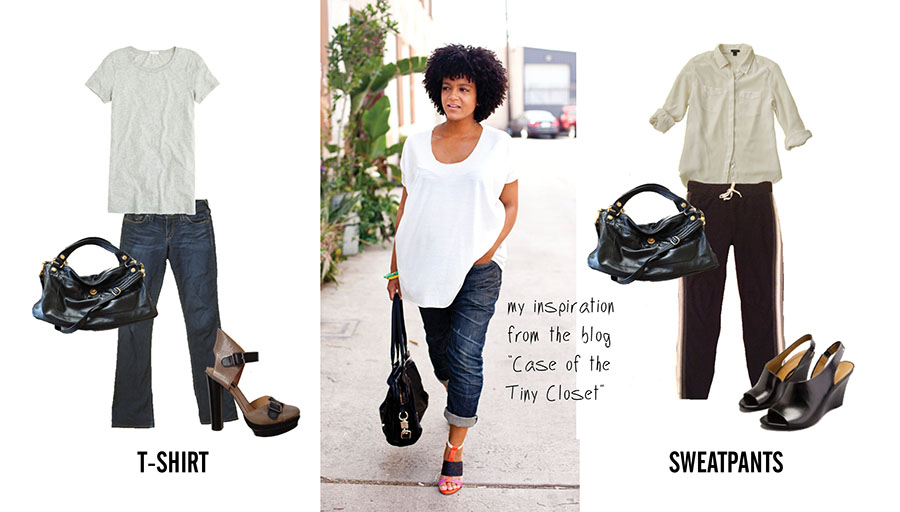 Photo Credit: Natalie Live of The Tiny Closet
Cleaning Problem: All your really great items lay on the bottom of your hamper because they're dry-clean only, while you constantly wear the items that are easiest to wash.
Solution A: Dry Cleaning Alternatives
Start using dry cleaning alternatives like Dryel, hand washing, or steaming. I'm guessing your dry clean only clothes weren't cheap, so make sure they actually make it into your outfit rotation. Think about their cost per wear - the more you wear the item, the less it costs you per wear.
Solution B: Machine Wash...If You Dare
This can be risky, but if you really can't bring yourself to hand-wash, try washing the item in the machine using a sweater bag with cold water on gentle. Some items are even too delicate for this so be cautious! (don't forget to line dry!)
Stylebook Tip: Get hand washing and laundry tips in our Style Q&A interview with The Laundress inside the Style Expert feature of Stylebook . Search for "Laundress" inside Style Q&A.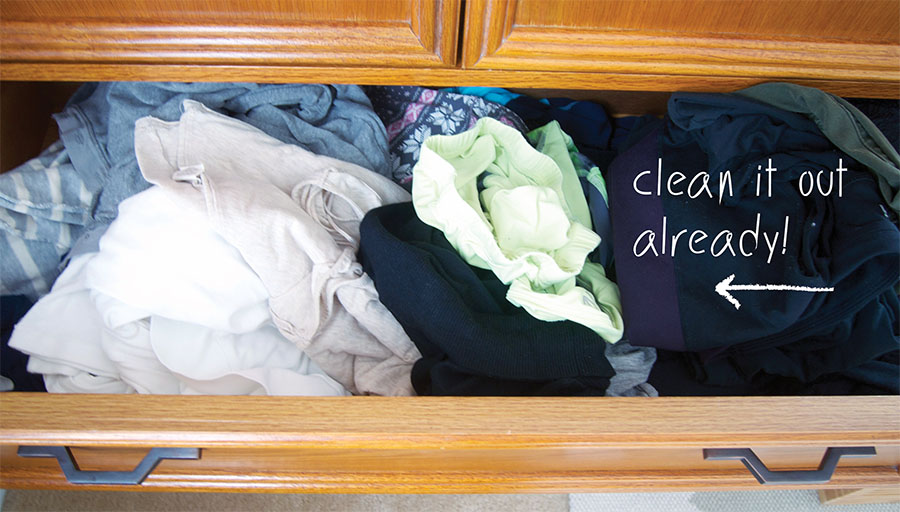 Fit Problem: Every time you look in the drawer, you only see a jumbled mess of clothes that have stretched, shrunk, or never fit to begin with.
Solution: Donate or toss ill-fitting clothes now. This means you may have to do a little shopping, but now you can plan what to purchase based on what you currently own. Before you shop, make as many outfits as you can with what you have and take notes on what items could give you even more combos. You probably can't run out and buy new versions of everything you've tossed today, but you can buy one or two and make a wish list for the rest.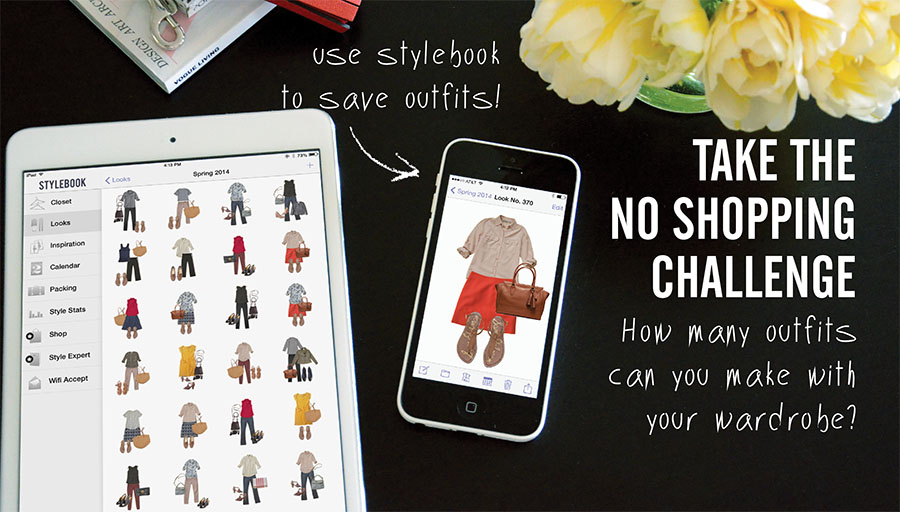 After following these steps with my own wardrobe, I was able to make the 70+ outfits you see below. Now I can save the money I would have spent on clothes!
Tell us how many outfits you were able to make without going shopping on our Facebook page!
The Spring Outfits I Created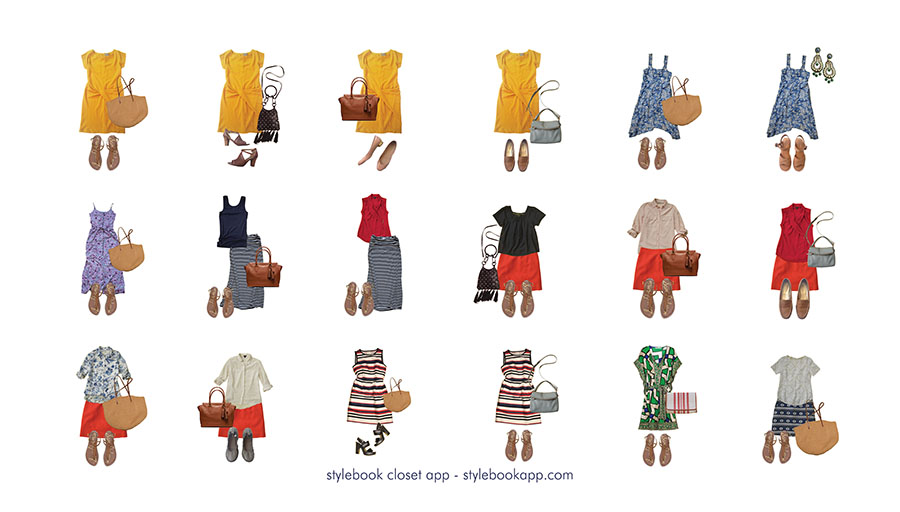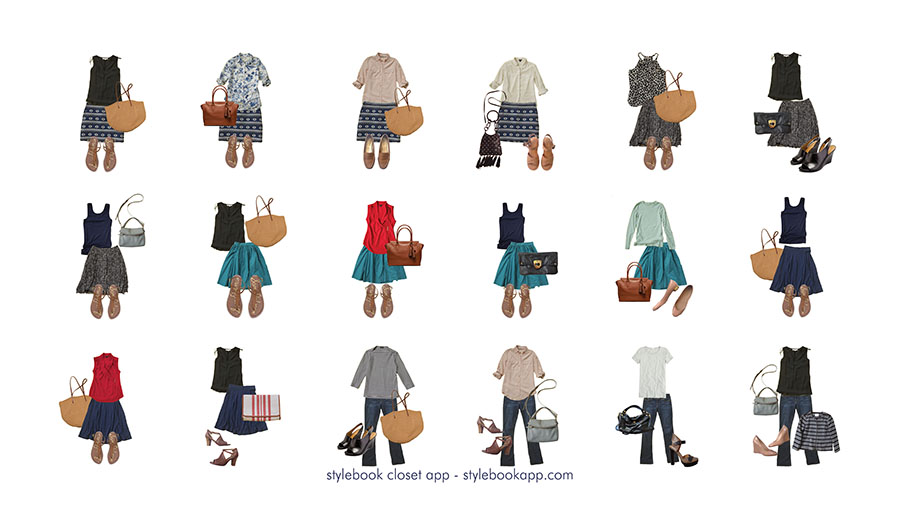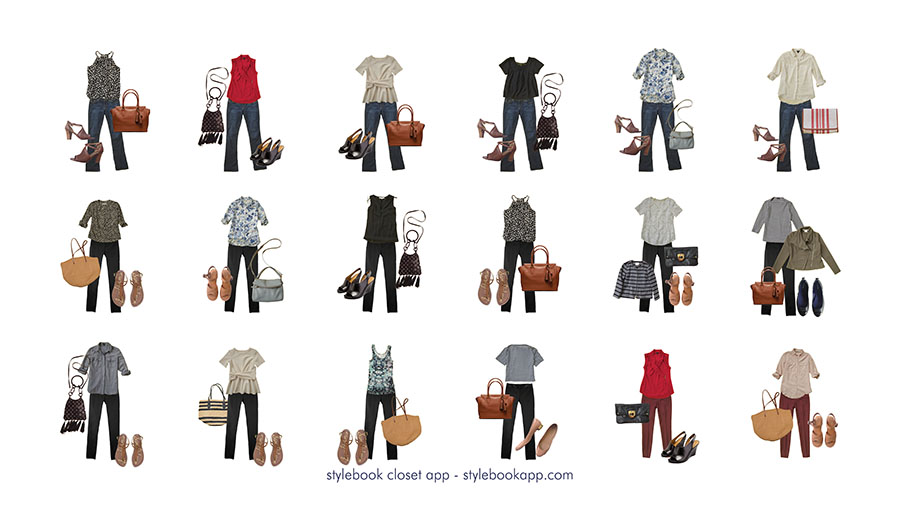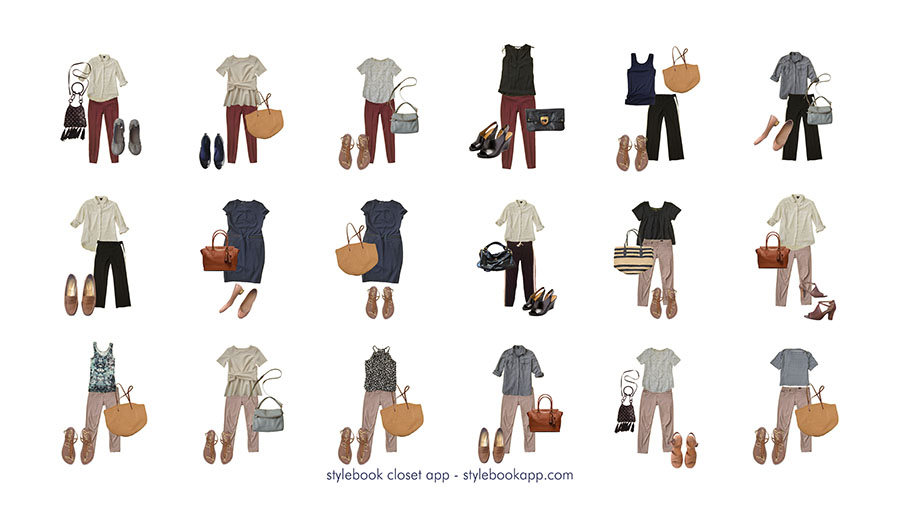 NOTE: Posts in the Style Guides series include affiliate links to some of the products discussed. Stylebook receives compensation for purchases made through links to affiliates.
GET THE APP
Read More Style Guides